E3. Gamers need it whether they know it or not
Tuesday, 23 July 2019
Recently there has been a spate of articles in the media and on internet forums by journalists, analysts and gamers who have questioned "is E3 still relevant?"
Sony pulled out citing a lack of new games they wanted to showcase. EA pulled out several years ago, preferring to run a parallel show called EA Play that laser-focused attention on EA games. Nintendo pulled its press conferences from E3 even further ago, opting instead by reaching out to its fans via its Nintendo Direct videos.
The E3 we know today came through a tried and tested formula. It started back in 1995, it grew big but a little unfocused for many. In 2007 it opted to go small but this time at differing locations but that did not work out either. After many years it re-branded itself, re-calibrated and became how we recognise it today; a massive show at the LA Conference Center with over 60,000 people attending. It is now a church for the masses who want to see the latest games and game announcements, even if many games showcased are trailers with no gameplay (that is restricted to those who turn up to the event and must queue for hours).
So, is it relevant? The answer is: absolutely.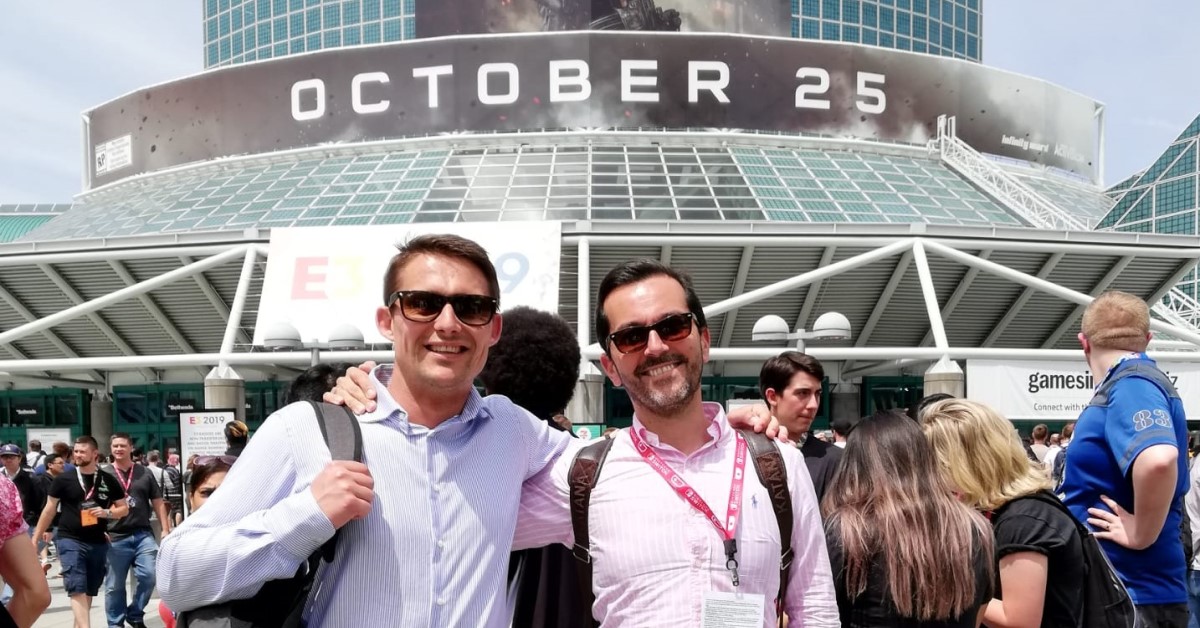 Photo: Julien Mairlot (Business Analsyst @B2Boost) & Antonio Rubio (Country Manager @B2Boost) during 2019 E3
Fans at home followed the event on Twitter, Twitch, YouTube, Facebook and websites. They probably beat the attendees to announcements and news because the scale of E3 is so big it can be hard to keep abreast of latest announcements. In addition, the number of attendees has recently increased with the addition of game fans as well as industry people, developers and journalists. Those new visitors were there not just to prop up the numbers, but they served a vital function.
E3 today is about creating a buzz
E3 today is about the fans, the spectacular, the showcases. It is like going to the cinema and sharing an experience with an audience. It is about counting down the minutes until a press showcase starts or when the show-floor opens. It is finding out about the new Xbox, Project Scarlett, with millions of other people at the same time. It is about cracking a smile when Keanu Reeves comes on to talk about Death Stranding. It is about groaning at the flat jokes or when a press conference goes wrong, it's about getting hyped up when your favourite franchise adds a new edition or gets a remastered old edition. Above all it is about discovering new games first-hand. Being the first to "call it" or just being pleasantly surprised. So much in life today is spoiled by rumour or instant news, nothing is a secret for long. E3 does the one thing gamers and those who work in the industry desperately needs and it does it well; it is here to make people excited simultaneously for the future of gaming.
Next E3, June 2020, will most likely reveal what the new PS5 and Xbox's Project Scarlett will look like and play. It will reveal a whole raft of new games and hopefully new IP that comes with a new generation of consoles. That is worth its weight in gold. I intend to be there when it happens, even if those fans at home beat me to the news.