Is the video game industry recession-proof?
Wednesday, 29 July 2020
It is on the minds of every industry, every company, every government, and everyone in work. How bad will the recession of 2020 – 2021 be? When it comes to the console and PC video game market, this question is no less relevant.
"Conventional wisdom and history show that our business is one of the more recession-proof businesses…but I think this will sharpen our need to ensure that we focus on getting the value equation right. And I emphasise value as opposed to price." – Jim Ryan, Sony Interactive Entertainment's president and CEO to the BBC, June 2020
There are analytical indicators that we can turn to for guidance such as historic sales of video games in the last recession, macro-economic analytics like consumer confidence and GDP figures and supply chain orders. It must be emphasised that a good forecast cannot state with certainty what will happen, it can only steer to an opinion that something will most likely happen.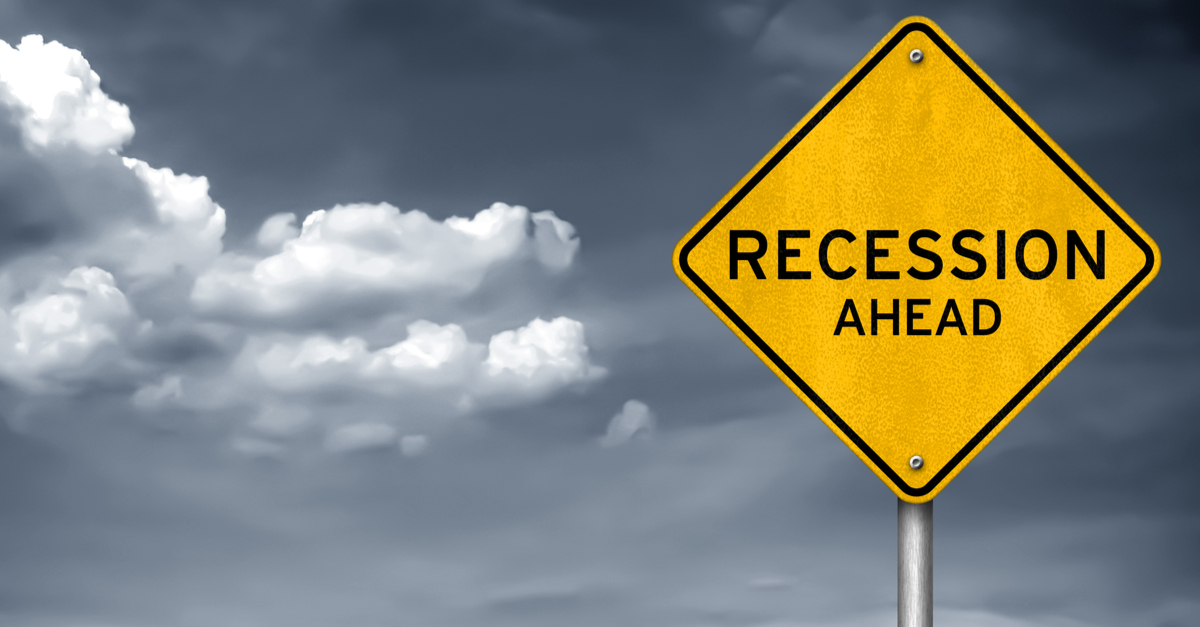 The last big economic downturn was back in 2008 following the financial crisis. Between 2008 and 2009 EU GDP declined by 6% and unemployment increased from 7.2% in March 2008 to 9.5% by May 2009. Consumer confidence had fallen to -25 (100 extreme confidence, 0 is neutral and -100 is extreme lack of confidence). When adjusted for seasonal calendar the financial results for three of the largest video game publishers, Activision Blizzard, Ubisoft, and Electronic Arts, showed a combined decline in revenue of -8%. All signs pointed to a severe decline in consumer demand. Yet the following year video game revenue for these three publishers bounced back with an increase of 2%, in line with European Union GDP growth which grew by the same percentage. By 2011, just three years after the crash, revenues for the three publishers increased by another 9% year on year, more than 4 times that of the EU GDP growth rate. If the last recession did not dampen video game spending for the long term, can an argument be made that video game sales can weather an economic downturn expected in 2021 - 2022?
One starting point is to look at the sales forecast for 2020, post Covid-19 lockdown. Activision Blizzard expect their revenue in their next financial year* to increase by 5%, Ubisoft expect theirs to be around 50% higher, EA expect theirs to be flat. All these forecasts were for business primarily done in this calendar year (2020). It is too early to gage how well video game publishers will fare in 2021 because the current economic situation is very fluid. A lot will depend on what actions governments around the world will take to reverse the economic downturn. The last recession illustrated the industry is by no means immune to the decreased spending, however the industry is in a relatively unique position that it can be enjoyed from the comfort of home and can be an affordable source of entertainment. When high streets across Europe temporarily closed due to lockdowns, spending in the European video game industry increased when one could have expected the reverse.
The last recession illustrated the industry is by no means immune to the decreased spending, however the industry is in a relatively unique position that it can be enjoyed from the comfort of home and can be an affordable source of entertainment.
During the lockdown period Games Sales Data (GSD) for console and PC game spending, hardware and peripherals in Western Europe increased by 36% compared to earlier in the year. That is an extra €409M of consumer spending. The biggest contributing factor to the increase in spending was that people had more time on their hands. Video games also provide a distraction from the worries of everyday life as well as a chance to socialise remotely. These are all factors that could potentially see more spending on video games, not less, as we go further into the year. One of the interesting statistics to come out in the post lockdown were the sales for the PS4 and the Xbox One. Weekly sales for the consoles were higher than the same time last year. That is unheard of for a generation of consoles which are coming to an end of their lifecycle, yet alone for the year that saw consumer spending decline by 5% in the Eurozone during Q1.
In March of this year when the Covid-19 crises in Europe was at its worse, there were reports that Sony was going to cut back production of the PS5 to 6 million units. That figure has now been revised back up to over 10 million units. To warrant such an increase in supply chain investment means that Sony' concluded that there is now stronger consumer confidence to buy the PS5 in November compared to just 6 months ago. Similarly, Microsoft has not revised its position when it came to the supply of the Xbox Series X and maintains that demand will be met. There can be other external factors at play which will also affect spending on games this year. Many people may have revised spending plans, for example, cancelled holidays or delayed purchasing of a new car. Buying game consoles and games could be a way to make Christmas this year more bearable as they could be justified as "treats".
One of the major factors that could depress future spending on the new consoles are barriers to entry like the number of games that can be played, or the expense of new services offered, but these barriers of entry have been addressed. A major selling point for the new systems is their backward capability. Existing libraries of games can be played on the new systems which means they will not be limited to just a handful of games. Gamers' stock of existing games has relevancy until more of the newer dedicated games for the consoles come out. Additionally, the new consoles will support subscription services such as PlayStation Now or GamePass (which will also include Project xCloud for Ultimate subscribers), giving gamers instant access to a huge back catalogue of games. Microsoft is also looking to expand its All Access service, the ability to pay for Xbox Series X console in instalments as opposed to paying up front, a viable option for gamers who want to buy a new system but have budget constraints. Price of the new console will play the biggest factor regarding their success when measured in unit sales. At the time of writing this blog the price of the new consoles is not known with many speculating they could be priced around the $500 mark. That would make them affordable for many early adopters. Any cheaper and expect demand to exponentially increase.
Gaming in 2020 is also vastly different compared to gaming back in 2008. Today free to play games supported with microtransactions and "Live Services" like Fortnite, Warframe, Destiny 2 and Apex Legends bring in billions of dollars in sales. Revenue estimates for Fortnite is now $2B a year and EA, who owns Apex Legends, made over $3.6B from Live Services in its FY20. The $3.6B represents two-thirds of its entire annual revenue. These types of transactions can be micro from one dollar to more macro, over a hundred dollars, and so can cater for differing consumer budgets. Gamers are not restricted to buying $60 games. Many can play hundreds of hours for almost next to nothing and this can be a saving grace for those gamers who fall on hard times. They do not need to feel pressured to spend a lot of money to buy games or to buy access to game mechanics.
For those who wish to buy fixed price games and be the first to get their hands on a new game (or console) the industry likes to refer to them as "day one" buyers. Day one is important for analysts in the industry to understand how robust sales will be for future releases and all signs point that day one buying has not been dampened by the downturn in the economy. For example, when Nintendo released Animal Crossing New Horizons in May, it was the Nintendo's fastest month one sales for any Nintendo game in the U.S., beating more established brands such as Zelda or Mario. Just last month Sony released The Last of Us Part 2 and the game was heralded as the fastest selling PS4 exclusive with over 4 million units sold in its first weekend. The PS4 exclusive The Ghost of Tsushima is the fastest selling new IP for the PlayStation, out-selling last year's Days Gone. These are new sale records during the time when consumer confidence in the EU and the U.S has decline, and unemployment higher. The industry is not slowing down in its release of AAA games either. This holiday period will see the release of Cyberpunk 2077, Assassin's Creed Valhalla, Watch Dog Legions, Halo Infinite and Call of Duty: Black Ops Cold War. That is a strong line up for the last full year for the existing generation of consoles and the first year for the new consoles. If the high Twitch and YouTube viewership of this year's "E3" digital live events and game trailers are considered it looks like demand for new games this Q4 holiday will be as strong, if not stronger, than last year.
To put things into perspective when the current generation of consoles released back in 2013, EU consumer confidence was at -15, almost exactly where it is today, then the EU unemployment rate was 12% compared to the current 7% (at the time of writing). Things are not looking great for the world economies. The EU expects the Euro area economy to contract by almost 8% in 2020, the highest on record. The International Monetary Fund latest forecast has projected global growth for 2021 to be 5.4%, more than six percentage points lower than forecasts earlier in the year. These are chilling statistics.
Can I say for certain the video game industry can see through a recession in 2020/2021 unscathed? The answer is no. There will be severe damages for some stakeholders, that is a certainty.
Will the video game industry show resilience during these uncertain times? The answer is most likely yes. People of all ages love to play games and luckily games today can come free, cheap, or expensive. Almost everyone can be catered for especially when the industry is always innovating and testing new methods to generate revenue. Touch wood, for all our sakes, let us hope Covid-19 is the last black swan event for the foreseeable future.
*Financial years of companies start with different calendar months.