Why 2020 could be a year long remembered in video games
Thursday, 23 January 2020
Making predictions about the video game industry has historically been paved with false optimism or, conversely, not enough imagination. Publishers and developers never fail to surprise gamers with new gameplay mechanics or announcements of games that few people saw coming. So, with that in mind, this blog is not one that will make predictions about 2020. However, given what we know has been announced for 2020 so far and what we can safely expect this year, I would hazard a guess that 2020 could be a great year in video game history.
New consoles
We know they are coming. One of the best things about the new PS5 and the Xbox Series X is that they will support backward compatibility. This is huge. The ability to play PS4 and Xbox One game on the new systems straight away means physical and digital libraries will continue to have worth as well as prolonging their shelf life. It also means the new systems will release on day one with a vast playable library before dedicated games for the new systems roll out. This automatically makes the new consoles an attractive proposition to gamers. The release of a new console is always exciting and the fact that Sony and Microsoft will launch their systems in the same year, and most probably in the same month, November, is a great way to generate buzz and to reinvigorate the whole console war debate. Both companies have promised new and exciting features as well as high graphic fidelity. Everything is up for grabs as the two companies will try to outbid each other in winning our custom.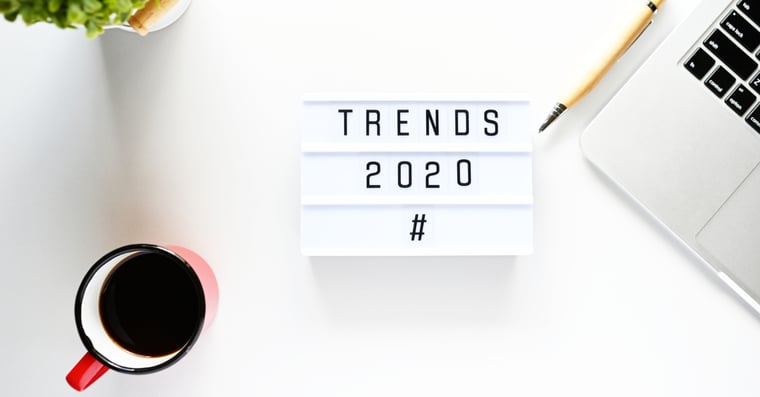 Streaming
2020 could very well be ground zero when it comes to streaming services. Although streaming has been around for some time, Sony's PlayStation Now has been around since 2014 and Google's Stadia launched just last year in 2019, it will be this year that Microsoft will launch Project xCloud and EA will launch Project Atlas. In addition, Stadia has promised over 100 games, some exclusive to the service. This could be a pivotable year for streaming because these services will be going up against traditional methods of buying games especially with the launch of new hardware like PS5 and the new Xbox. Streaming could find a home among many casual gamers who do not want to own consoles and who want to play one or two games. Streaming is far from a sure thing but with more publishers interested in participating it could become a new alternative in buying games.
Streaming could find a home among many casual gamers who do not want to own consoles and who want to play one or two games
Subscriptions
2019 saw GamePass Ultimate launch with huge success. With an enticing low entrance cost and the ability to play a library of games both on PC and on the Xbox One, this has emboldened Microsoft to make GamePass its premier service for the Xbox brand. Other publishers are also joining the game with Ubisoft Plus and Square Enix's CEO Yosuke Matsuda going on record stating that they may also enter the subscription market. Other companies too have entered the business, Apple launched Apple Arcade for mobile games and Antstream Arcade offer hundreds of retro games for a monthly subscription. 2020 could very well see more companies bundling games and offering a subscription service if the price is right and if consumer budgets can stretch in supporting multiple services.
Mini retro-consoles
You must admit they are fun. Last year saw the launch of The PlayStation Classic, The Sega Mega Drive Mini and the Capcom Home Arcade. The huge success of the mini-retro consoles, the Nintendo NES Classic and Super NES Classic is something hardware publishers will most likely want to repeat. There are plenty of systems to choose from. We could see the Mini-Wii or the Mini-Xbox360 or even the Mini-PS2. The market for retro gaming can be big if the right sort of library of games is on offer.
VR & Half Life: Alyx
The subject of whether VR will find the killer "app" to boost it into the consumer consciousness and attain huge success was a topic discussed on a previous blog. Although it would be unfair to say that a lot is riding on the new game from Valve, Half Life: Alyx, the fact is a lot is riding on this new game. To date the VR experiences and mini games that have launched have failed to set the world on fire for this technology. Sony have announced a new VR headset that will release with the PS5 but this comes as news that Microsoft have flat out stated VR is not a priority for them and Nintendo still show no sign of jumping in either. The new headset, coupled with a new console, from Sony, could breathe life into VR and gain the sort of consumer traction VR so desperately needs, but, at the moment, all eyes are on Valve's attempt to bolster the VR market with Half Life: Alyx. The game is expected in March 2020.
A new type of E3
When Sony pulled out of E3 last year many thought that would be the death nail for the industry show. The ESA, the organisation that runs the show, responded by selling more tickets to gamers (i.e. non-industry people and the media) and made more of a spectacle when Keanu Reeves turned up to promote Cyberpunk 2077. This year E3 will continue that evolution. Even more gamers will be invited to offset the fact that Sony have announced it will not attend this year. With Nintendo continuing with its Nintendo Direct video it leaves another year for Microsoft to steal the show. This year the ESA have stated the conference will differ with the invitation of social media "influencers" and "fan-focused consumer events" (whatever that means). Think Gamescom or PAX. 2020 may see the end of the traditional E3 as it has been known for the last two decades.
Games
There has been a lot of speculation as to when GTA VI will come out. If Rockstar Games and Take-Two were to repeat history there is a possibility it could release this year. GTA V released back in September 2013, two months before the release of the PS4 and the Xbox One. Then, the game was only playable for the PS3 and the Xbox 360. Take-Two cleverly tapped into the older generation when it reached peak install base before a new generation replaced it. GTA V then released for the PS4 and the Xbox One a year later and the rest is history, in fact it went on to make history. It is the most successful evergreen game ever. Who would not want to repeat that magic formula?
2020 is also the year the Euro-Champions. FIFA 21 could get a boost in sales here in Europe following a successful tournament.
2019 saw the Call Of Duty franchise reinvigorated with the release of Modern Warfare that won critical acclaim from critics and gamers alike. The game recently surpassed a billion dollars in sales. Activision Blizzard will most likely follow that up with Black Ops 5 or a follow-up to WWII.
Of games we know that are coming (at the time of writing) there is Cyberpunk 2077, Doom Eternal, The Last Of Us Part II, Marvel's Avengers, Total War Troy, Halo Infinite and Watch Dogs Legion. Those are just a handful of the big games that have been announced.
A lot will happen this year and there will be surprises and disappointments along the way, but overall the signs are pointing to 2020 being a great year in video games.